True North Scraps,
June 24th, $2.00 Tuesday deal at
Go Digital Scrapbooking
is
Stormy
.
Stormy is a kit that is perfect for scrapping those amazing cloud formation photos we all take. Did the kids splash around in the puddles after the rain? Do you have a bunch of emotions bottled up and need to scrap them out?
There are 30 whimsical, fun and beautiful elements and 12 gorgeous papers in a dramatic stormy color palette.
Check out these cute layout the North Stars made using
Stormy
.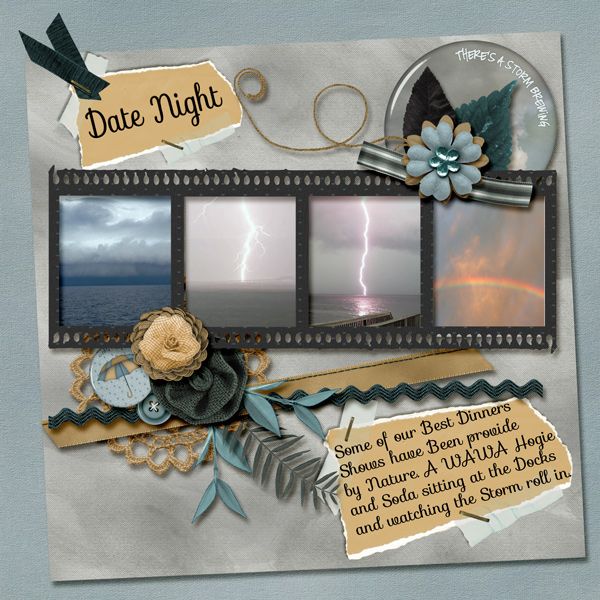 North Star Kandiced
North Star Debbie