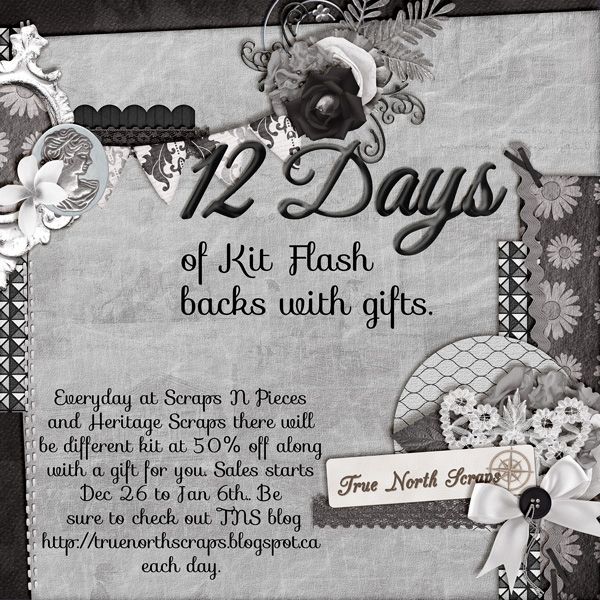 On the 9th Day of Kit Flashbacks we have
Autumn's Rainbow
at 50% found at Scraps N Pieces store today. Autumn's Rainbows was inspired by the leaves that have fallen on in Dawna' lawn, the blue sky, and the last flowers of the year. There are 15 highly textured papers which are characteristic of True North Scraps. I promise you will not be disappointed by the detail that is involved in them. As well, there are 35 elements that are truly beautiful. The wreath looks like you could actually hang it on your door to welcome Fall to your home. You will find plenty of other Autumn themed elements as well as many elements that you can use to complete your LOs in places that may need just a little "pop". The alphabet that is included in this kit is simply beautiful. It coordinates exactly with one of the papers and has a glossy finish to bring attention to it on your page.
Here are a few layouts created by the North Stars
Tina
Dawna
Poki
Kandice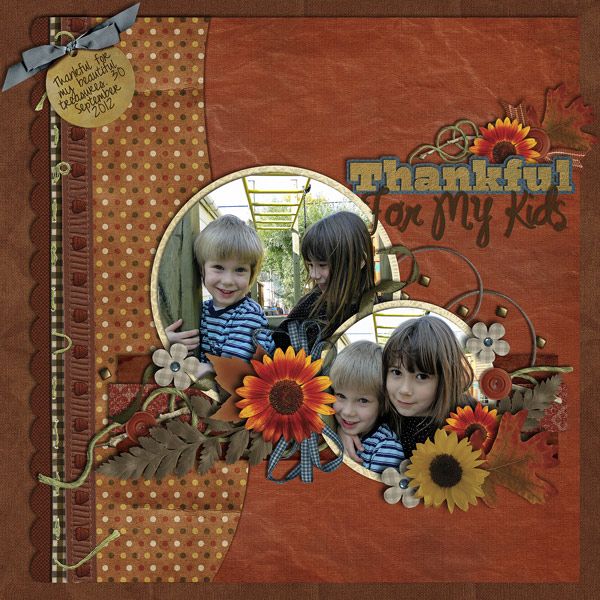 Kirsty
Now a couple of freebie for you
Tina
Poki
You can download them both
here
.
Tomorrow is day 10, I can't wait to see what is next!!